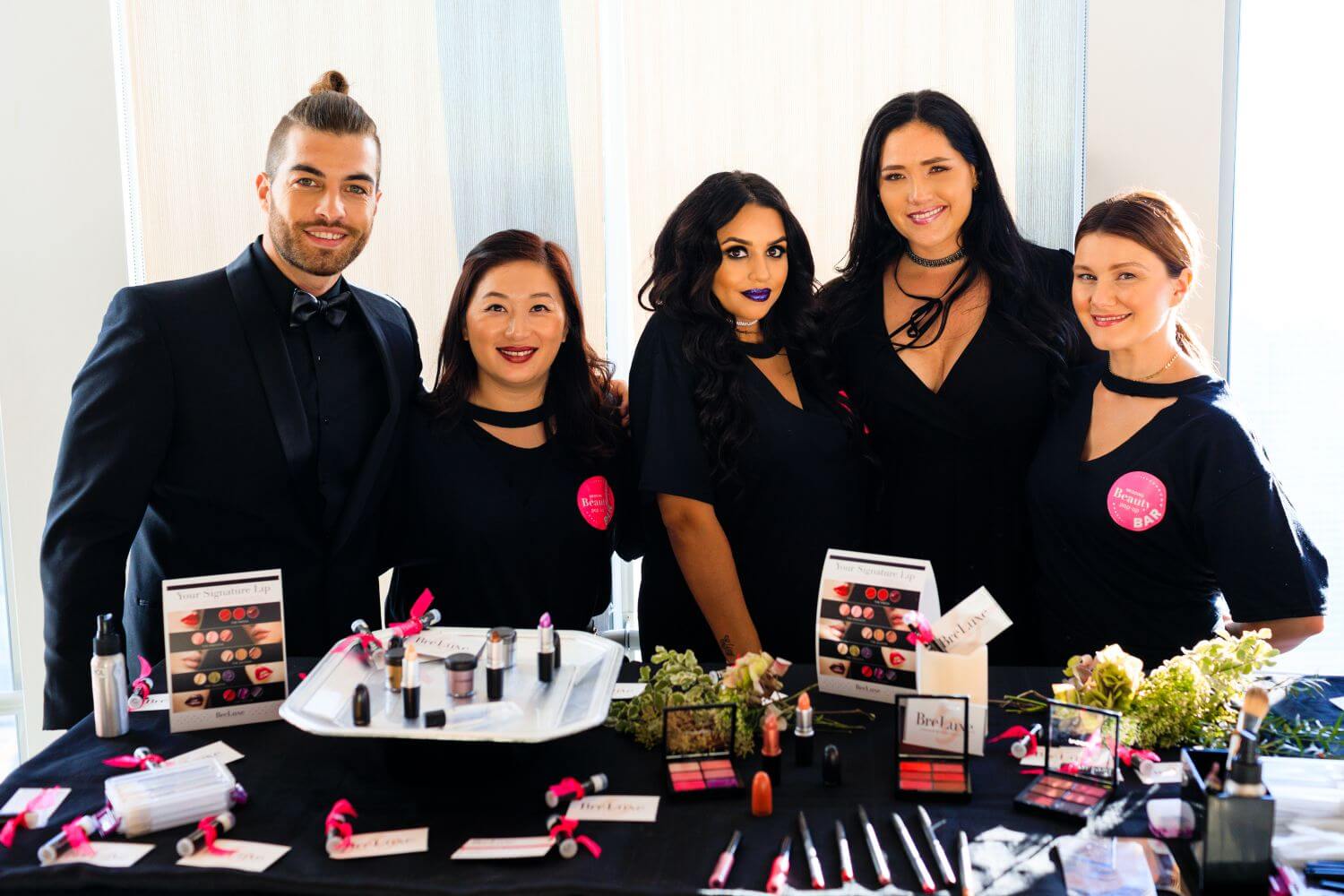 Pop Up Beauty Bars are Here and People LOVE them! BreLuxe Beauty has launched the first of its kind for Wedding & Special events, custom Beauty Bars with No Limits!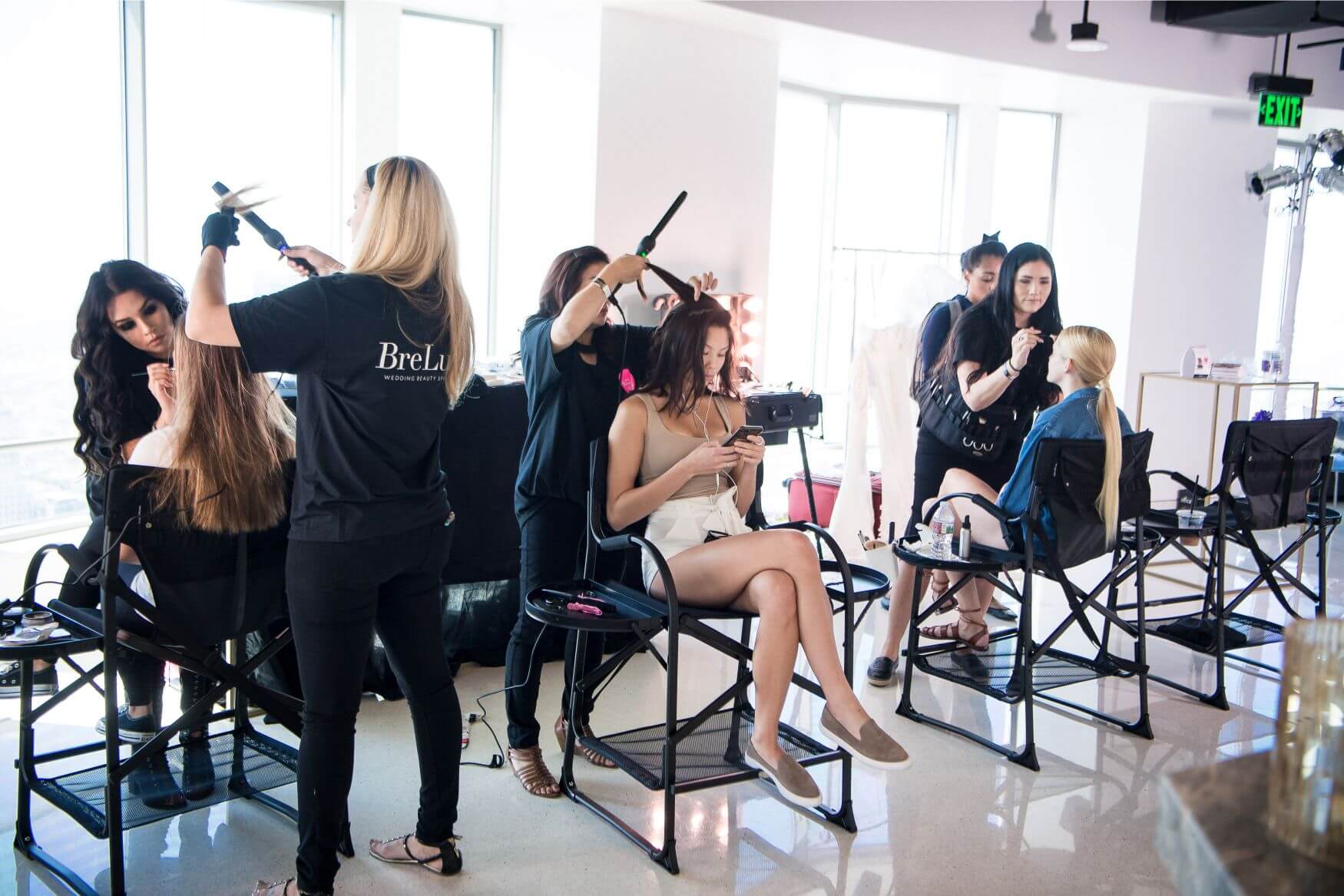 The Pop Up Beauty Bar can be set up pre-event to bring the salon to the guests or during the event to offer an interactive beauty element to the event, each customized for the client & event.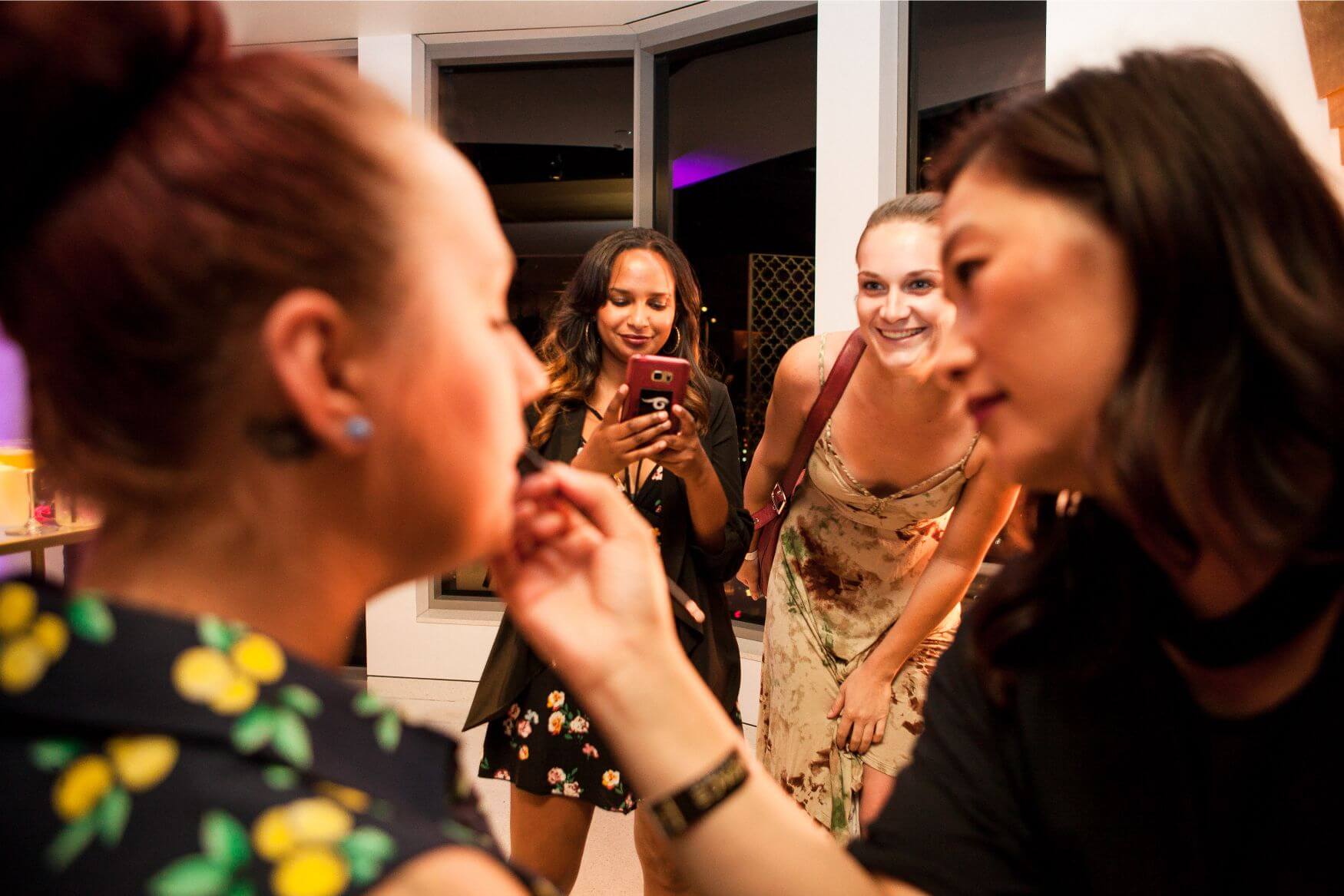 This was our first showcase at the September Celebration event at OUE Skyspace in downtown Los Angeles. The event was planned and put together by Mindy Weiss & All Seated.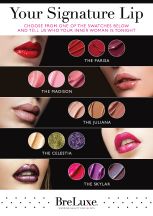 Our Lip Bar was presented and loved by many of the evenings' guests. We offered color selections with names that tied into the theme. It was so much fun to create the concept! There were 5 themes, 1 event! That is why you see the 5 categories for lip colors! We put these out for guests to view as a menu.
We were so honored to launch our Pop Up Wedding and Event Beauty Bar at this special event, it was a beautiful night, the best of the best showcases showed out and the ambiance was magical!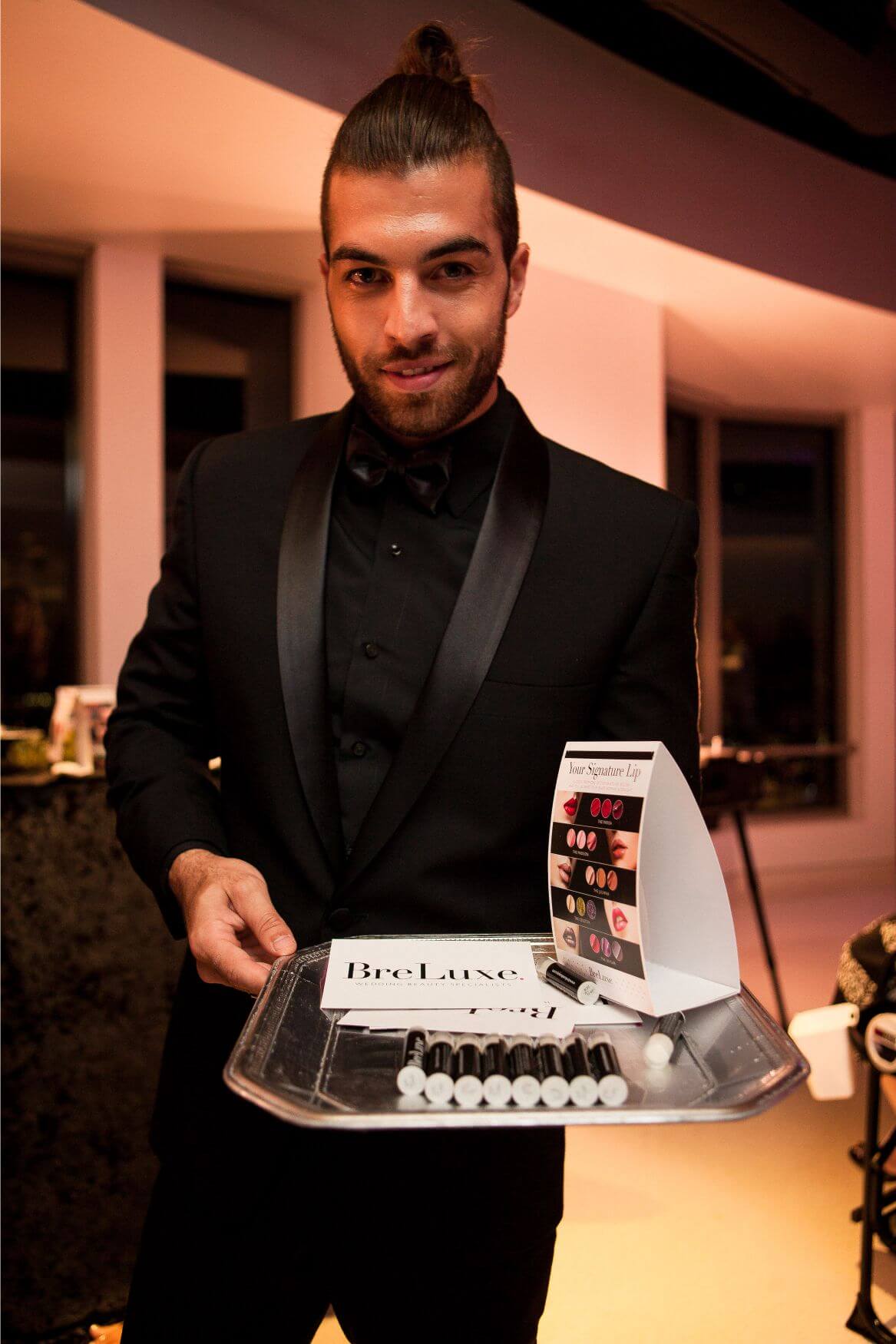 Our goal was to showcase the concept and showcase one of the many concepts that we can create.
Other types of Beauty Stations we provide are Glitter, Braid, Touch Up, Sparkle, Henna, Glow in the Dark and more.
Before the Special Event we had a Hair & MakeUp Beauty Bar set up for the models and vendors at the event. We met so many new faces and work with gowns by Trish Peng.
We were featured in Grace Ormonde's Wedding Style Magazine – Here is the Article
Here is a Full List of the Event Sponsors
SPONSORS:
Event Organizer/Event Technology: AllSeated, San Francisco, CA
Photography: André Maier Photography, NYC and Los Angeles, CA
Photography: Visuals by Arpit, Costa Mesa, CA
Photography: Sarkis Studios, Los Angeles, CA
Event Planner: Mindy Weiss, Los Angeles, CA
Location: OUE Skyspace LA, Los Angeles, CA
Floral Design: Butterfly Floral & Event Design, Los Angeles, CA;
Floral Design: Keith J Laverty Floral and Event Design Studio, Newport Beach, CA
Custom Wedding Dresses: Trish Peng, Los Angeles, CA
Hair & Makeup: BreLuxe Beauty, Los Angeles, CA
Entertainment: Entire Productions, San Francisco, CA;
Entertainment: Luxury Entertainment Group, Beverly Hills, CA
Sound: Surface Productions, Los Angeles, CA
Lighting: Ambiance AV, Los Angeles, CA
Design & Rental: Rrivre Works, Inc., Los Angeles, CA
Design & Rental: Bright Event Rentals, San Francisco, Bay Area, Sonoma, Napa, CA
Design & Rental: Form Décor Furniture Rental, Los Angeles, CA
Design & Rental: Archive Rentals, Serving all of CA
Design & Rental: LuxLounge EFR, Los Angeles, CA
Design & Rental: AFR Event Furnishings, Los Angeles, CA
Linen: Wildflower Linen, CA
Catering: 24 Carrots Catering and Events, Irvine, CA
Catering: Good Gracious! Events, Los Angeles, CA
Catering: roomforty, Los Angeles, CA
Catering: Oysters XO, Los Angeles, CA
Catering: Patina Catering, Los Angeles, CA
Catering: Contemporary Catering, Los Angeles, CA
Catering: Wolfgang Puck Catering, Los Angeles, CA
Bar: Scarlette Bartending, Los Angeles, CA
Bar: Cocktail Concierge, Southern California
Bar: Paradise Bar Events, Los Angeles, CA & NYC