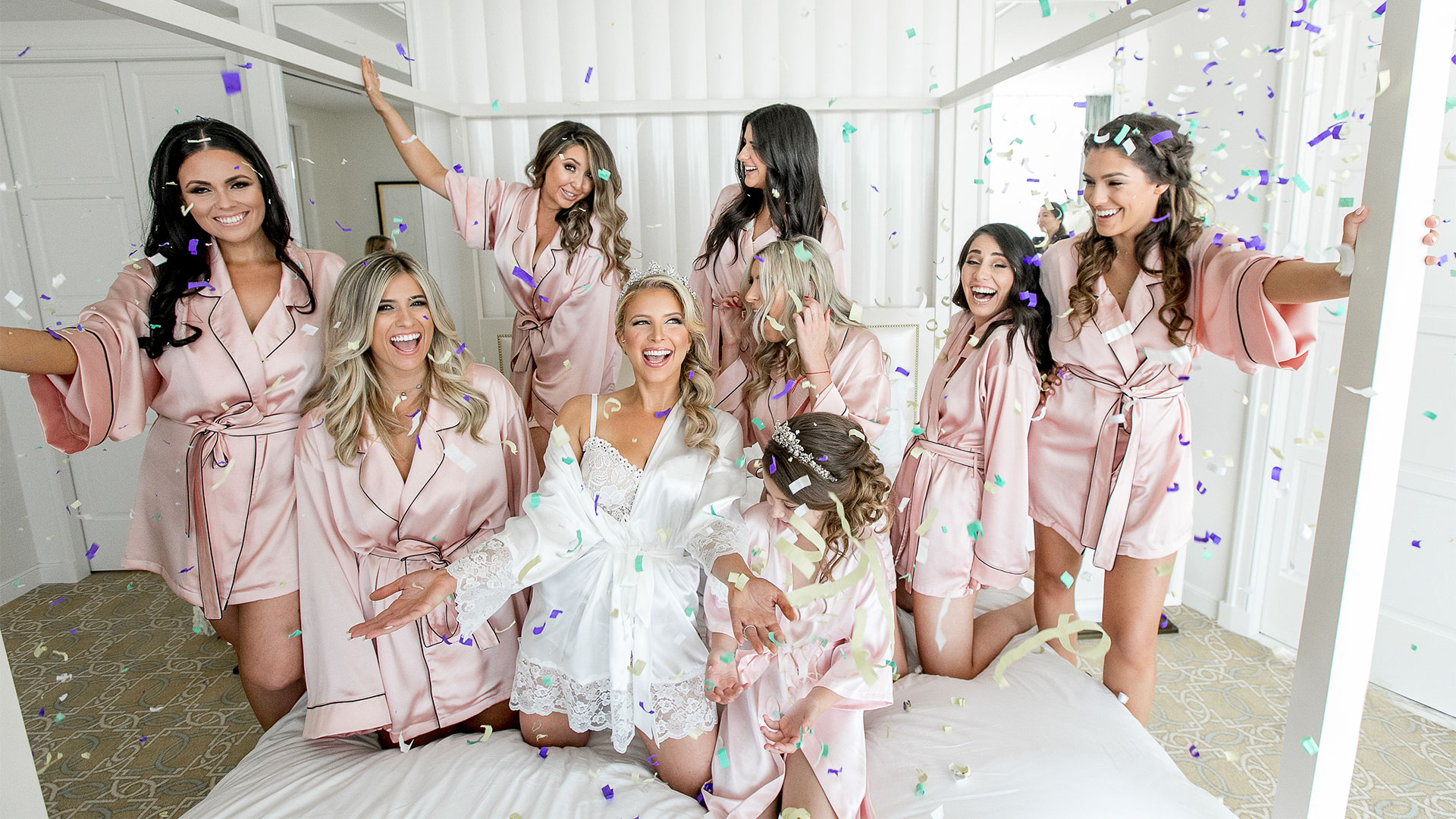 Beauty for A Once in a Lifetime Experience
We know how stressful planning a wedding can be, yet choosing your beauty is unlike choosing any other vendor.
Beauty is Personal
During your busiest and happiest of times, you deserve the luxury of having your very own team of Wedding Beauty Specialists to rely on to look and feel your best.
We believe your hair and makeup should mirror the effort, style, and level of sophistication you've put into your wedding and your desired beauty look. When working with our exclusive team of professionals, you can feel confident in having an experienced beauty partner that is able to bring your vision to life, while helping with any unforeseen issues. We have experience in thousands of weddings, so we really understand the dynamics of the entire day!
Secure Your Beauty Team in 3 Steps
Beauty is Personal, so let's get to know each other and your wedding style.
Once we get to know you, we will create a custom brochure, just for you!
Fully secure your date with a signed agreement and payment.
Then, Sit Back & Relax knowing that you have booked your Beauty Team to ensure you look and feel great on the Big Day!
We know wedding beauty and we start sharing our knowledge as soon as we connect. We believe in teamwork, so together we create your look and experience. We are passionate and driven for excellence.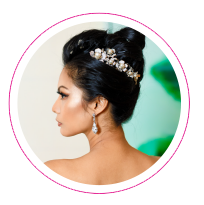 We create your style based on what you like and any inspired looks that you have! We can't wait to hear what you are thinking!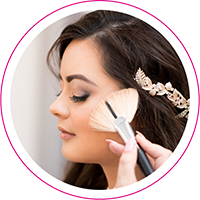 Together we create a look that you love by learning about you and what inspires you! We help guide you when you need us!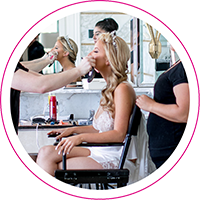 Having a Preview for such a Big Day gives you a chance to meet your Beauty team and Preview your ideal look before the Wedding.
Our Signature Bridal Beauty Packages
All Packages include Beauty Planning, On-Location Preview Trial,  Wedding Day Timeline & Services.
Travel & Other Fees May Apply
Additional Guests, Awesome!
We love adding other guests like the Mother of the Bride, the Mother of the Groom, Bridesmaids, Bridesmen, Flower Girls, Groom, Groomsmen or other Wedding Guests for Beauty Services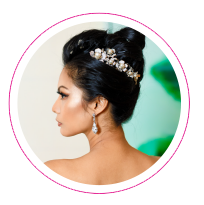 A guest may only want 1 service, that's okay!  We can create their look or work off inspiration.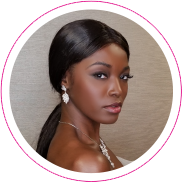 We provide both hair and makeup for guests. We can create a style or work with an inspired look.
Airbrush is a great add on to any Big Day, it is extra long lasting and gives a flawless look!  We specialize in airbrush and traditional, long-wearing makeup. Let us know if you are interested in Airbrush.
Additional days of beauty services can be reserved
for any type of bridal, wedding or cultural event.
If you need beauty for other events pre or post wedding, we can take care of all your beauty needs!
Perfect for brides that desire a second hair & makeup look
or touch-ups during your ceremony, reception, etc.
We are passionate about beauty and weddings and enjoy getting to know you and hearing your story. We offer Group and Individual Beauty Chats to collaborate on your vision and discuss the top products and tools needed to execute your look.
We put our heart and soul into our craft of hair and makeup, yet it's your special details that make our work shine and help create a unique bridal experience. So communicating is very important to us, our goal is to make you happy, we just come with the beauty skills.
Need Additional Services?
We offer many a la carte services and we love to customize wedding beauty experiences
Maximize your beauty experience with our
Wedding Beauty Pop·Up Bar
Have your very own glam station set up on-location at the wedding venue,
reading to assist with an array of wedding beauty services at group rates.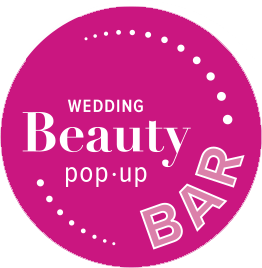 Enhance your event experience with our
Wedding Dapper Pop·Up Bar
Have your very own dapper station set up on-location at the venue,
reading to assist with an array of men's styling services.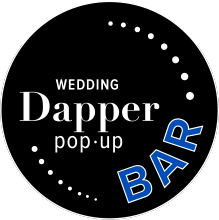 See our Wedding Hairstyles and Makeup Looks