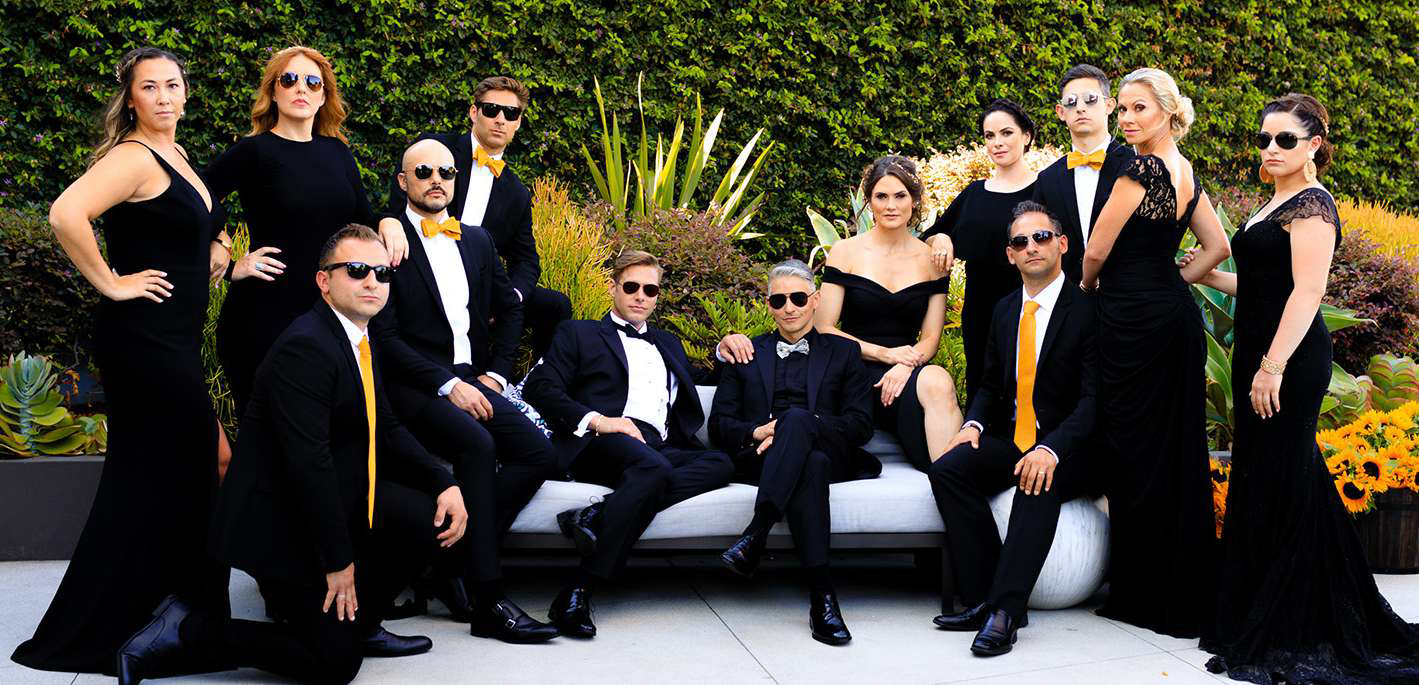 Our Exclusive Wedding Beauty Specialists Present the First of its Kind.
Let's not forget about the men!
The fellas no longer need to worry about when and where to get professional and reliable styling services. Our Wedding Dapper Pop-Up Bar is set up on-location at the wedding venue or hotel, ready to assist with an array of wedding styling & grooming services for the men attending.
Experiences starting at $700


WE LET
YOUR GUESTS
BE FULLY PAMPERED
ON YOUR SITE,
LEAVING THEM
WITH THE UTMOST
HIGHEST FEELINGS
ABOUT
YOUR VENUE.


WE CREATE
A LUXURIOUS,
SPA-LIKE
EXPERIENCE
FOR EACH
GUEST.


WE ENSURE
YOUR GUESTS
LOVE US,
SO THEY
CONTINUE
TO LOVE YOU.

What is the Dapper Bar Service?
Our Signature Dapper Service provides Men's Grooming & Styling
---
Men's Grooming means getting him camera-ready by styling hair, adding light makeup to conceal blemishes or reduce shine and get feeling fresh before the Big Day.
Men's Styling is helping with the final touches of the wardrobe to ensure everything is in place.
---
Customizing is Welcomed
Our Dapper Fellas need to look great from head to toe, so we have partnered with some of the best Menswear companies on the planet!
Enjoy these great specials to help complete your look!
Complimentary Dapper Service
We love our partners and value the commitment to weddings and special events. Just show us proof of getting your tux and we will proudly gift the Groom with a complimentary "Best Man' service for the male of his choice. Often, a Father, Brother, Best Friend or Family Member.
Don't Miss Our BreLuxe Promo!
Purchase a custom bespoke suit from CMMP and receive a complimentary custom dress shirt ($425 value). Just show proof that you are a Breluxe client and enjoy having a custom tailored experience.
Lookin' & Feelin' Dapper? Share on Instagram