Breluxe Beauty is featured in the latest issue of New Zealand Weddings with a 5 full page spread!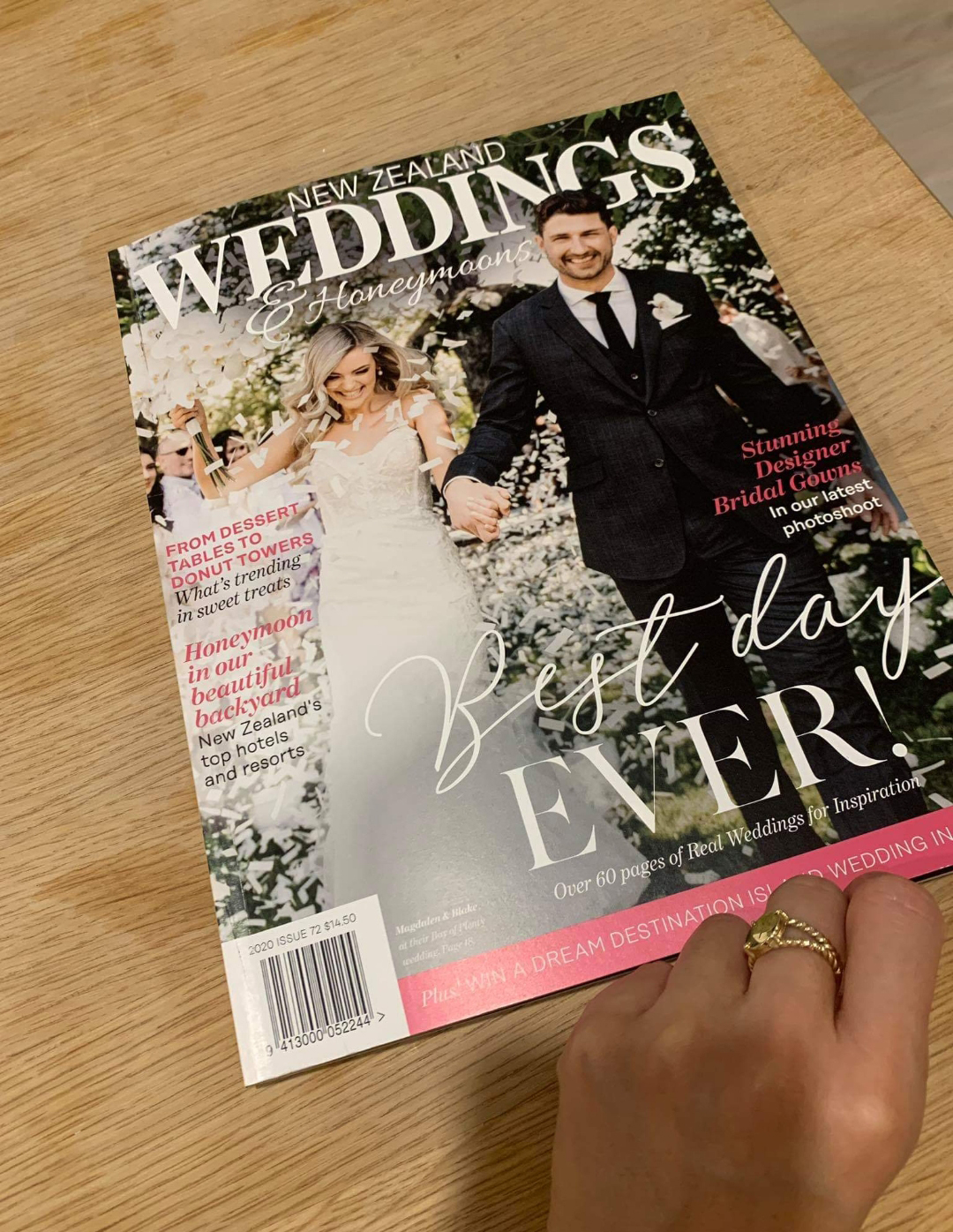 Every single time our work published around the world, we are always humbled and honored.
Breluxe Beauty, has been published for their work with Trish Peng in New York City!
The several FULL-PAGE article is named "A New York State of Mind with Trish Peng!"
This publication is debuting the world's first reversible wedding gown, designed by, Trish Peng!
Trish Peng is a world-renowned wedding and evening gown designer based in Los Angeles, CA and Auckland, NZ!
Breluxe Beauty is a luxury wedding and event hair and makeup team.
They bring experiences unique to each client and each event.
During New York Bridal Fashion week, I produced this shoot alongside the Breluxe team, Wedding and Fashion Photographer, Susan Shek and our lovely Bride, styled by Megan of the Trish Peng group.
Breluxe Beauty provides bridal hair and makeup services throughout the entire world.
This was such an eventful shoot, New York is super busy and people everywhere, so to get the shots we wanted we had to be quick. Hair and Makeup were done in minutes!  We started with a more natural style for hair and makeup and pumped it up as the shoot went on. We did about 4 different hair and makeup looks within a 3 hour period. Not only did we have to change hair and makeup, but we also had to change the attire and accessories! That is where Megan and Trish did their magic with our beautiful Bride. It was so fast-moving, but when you all know what you are doing and have a goal in mind, the time flies and it is super fun!
Every moment was filled with laughs, stellar content creation, and product displays.
Susan Shek Photography is seriously a photo ninja. She knows how to get the shot fast, move on, and keep it moving!
Too often I will see a photographer take forever to get a shot and sometimes I feel like it is so unnecessary, as I have worked with Susan for years and will only work with others like her. you have to know your lighting, your equipment and be able to direct perfection!
At some point, she noticed the Bride's lashes were TOO much! The sunlight changed and the lashes HAD TO GO! She could tell when she was shooting and let hair and makeup know, we immediately fixed it and BOOM, perfection!
I thought the lashes looked good, but where we were getting the shot, the light made the eyelashes create a shadow that did not look good on camera.  This is a great example of teamwork and one reason why it is so important to work with people that vibe well with each other!
Clients should be given peace of mind when they know their vendors work well together.
I love producing content and shoots. I will only work with people that love what they do and GET IT since that makes our experience even more seamless!
Need hair and makeup – contact us! Mention this blog for a special gift!
If you are wondering if you need to hire a professional makeup aritst, Check out why your need one here!