On-Location, Photoshoots, Private Events
 Although our expertise is wedding beauty, we love going to our clients for all types of events, special occasions or life celebrations. Our family of trusted BreLuxe Artists is certified and licensed in their area of expertise. Collectively, we are experienced in every aspect of beauty.  Each has a diverse portfolio of work to ensure they are skilled to execute a variety of different looks on a variety of skin and hair types for a multitude of events.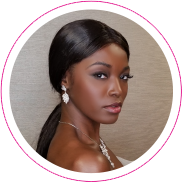 We offer an array of beauty services and would love customize something for you. 
$250 minimum
$275 Hair & Makeup or $150 
$200 Hair & Makeup or $100
$75 Added to Makeup Service
Beauty Chats & Pre-Appointment Prep
We know on-location beauty and we begin sharing our knowledge with you as soon as you've made your reservation. We know how important it is to look and feel beautiful on your special day, so we plan ahead to give us a seamless experience!
We offer Group and Individual Beauty Chats to collaborate on your vision and discuss the top products and tools needed to execute your look.
We are passionate about beauty and enjoy getting to know you and hearing your unique wedding story. We put our heart and soul into our craft but it's your special details that make our work shine.
Additional guests can reserve beauty services for any type of special or cultural event. We offer group rates for parties of 7 or more.
Hair & Makeup starting at $175
Need to keep your Beauty team close?  No problem, we love staying at events and can help set this up to meet your needs
À la carte options are available to cater to all your beauty needs.
Tattoo Coverage, Color Correction, Styling with Extentions, and Other Services Available Upon Request
Get the best group rates with our
Have your very own glam station set up on-location at the venue for the event ready to assist with an array of beauty services or set up a specialized glam station, offering services that the guests will love.