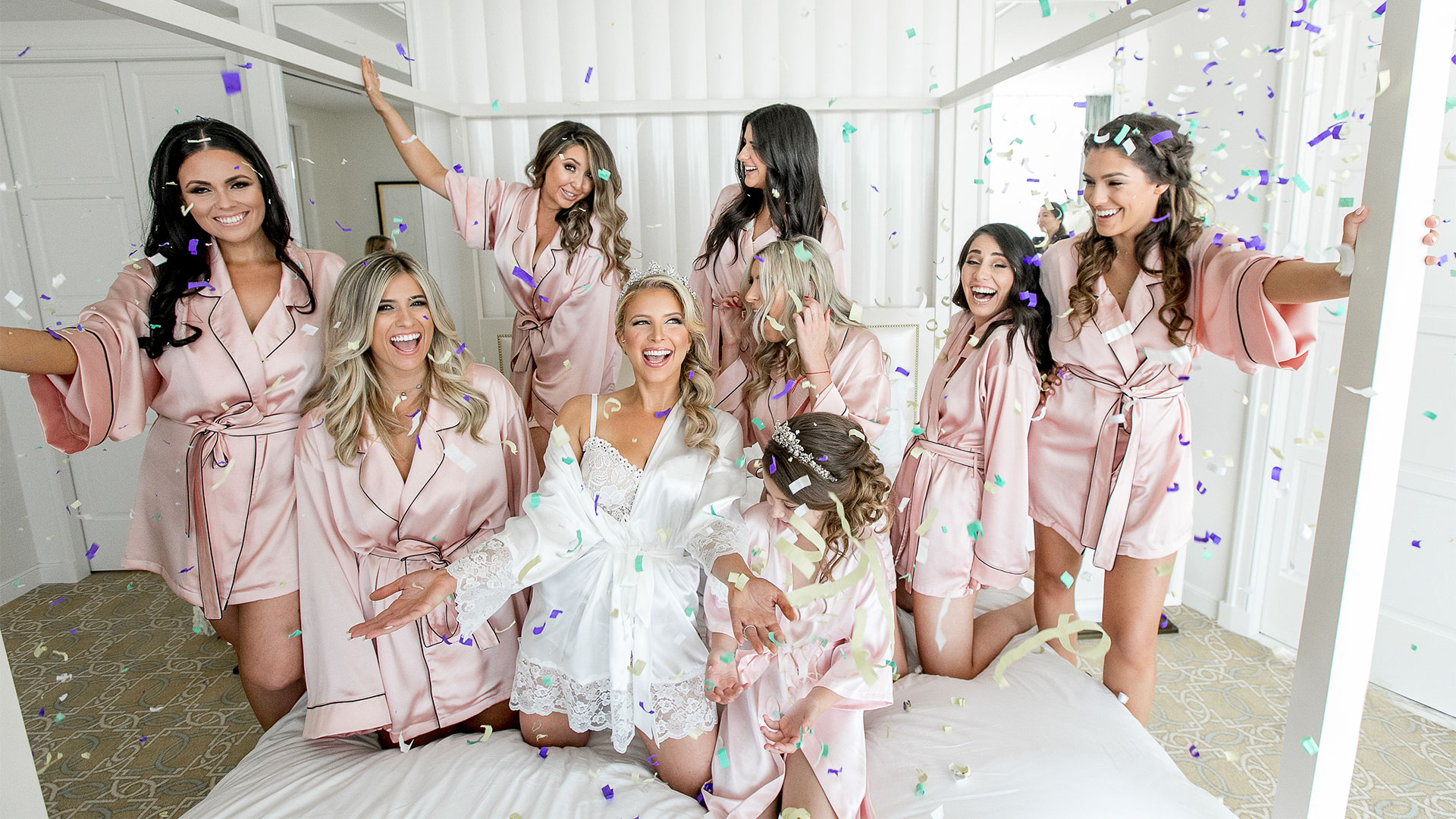 Wedding Beauty Specialists
We know how stressful planning a wedding can be, yet your hair and makeup choices are not like booking just another vendor ‒ and shouldn't be.
During your busiest and happiest of times, you deserve the luxury of having your very own team of Wedding Beauty Specialists to rely on.
It's our belief that your hair and makeup should mirror the effort, style and level of sophistication you've put into your wedding and
your desired beauty look. When working with our professional team, you can feel confident in having an experienced partner that is able
to bring your vision to life, while helping with any unforeseen beauty issues – and we've seen it all.
Our Signature Bridal Beauty Packages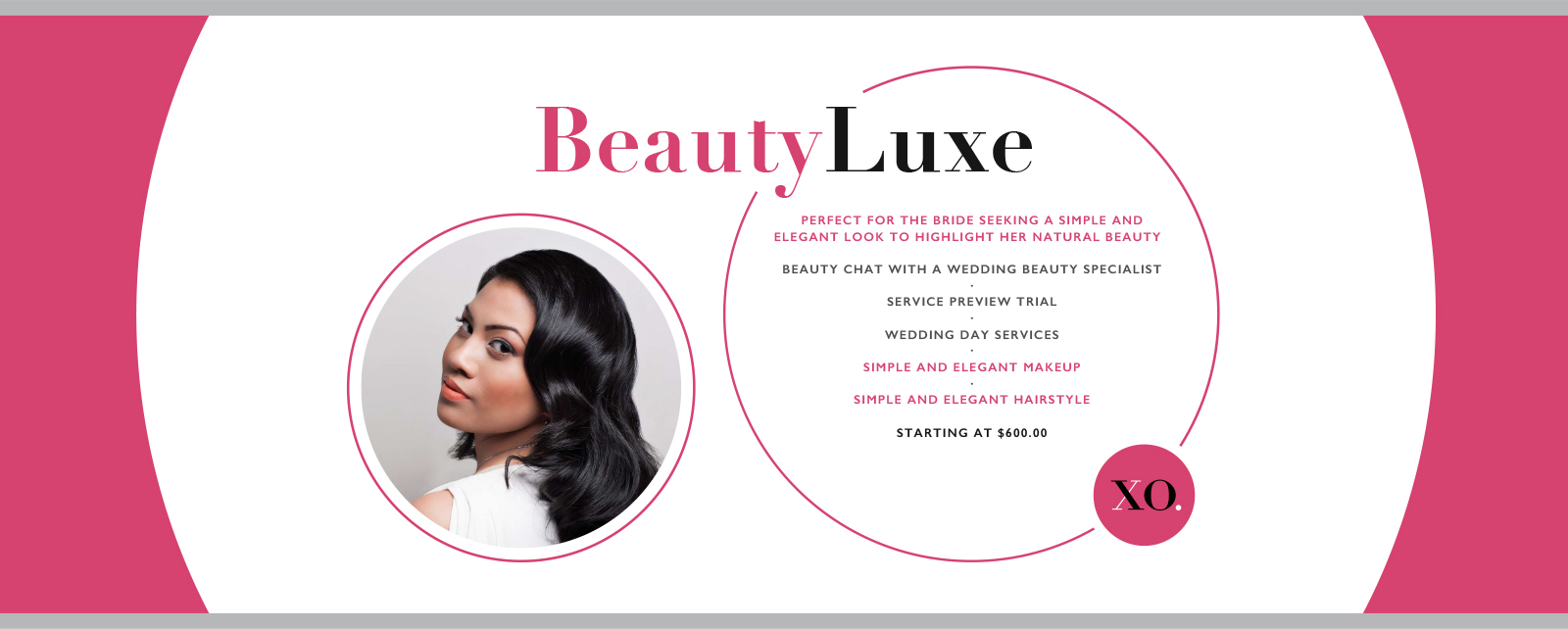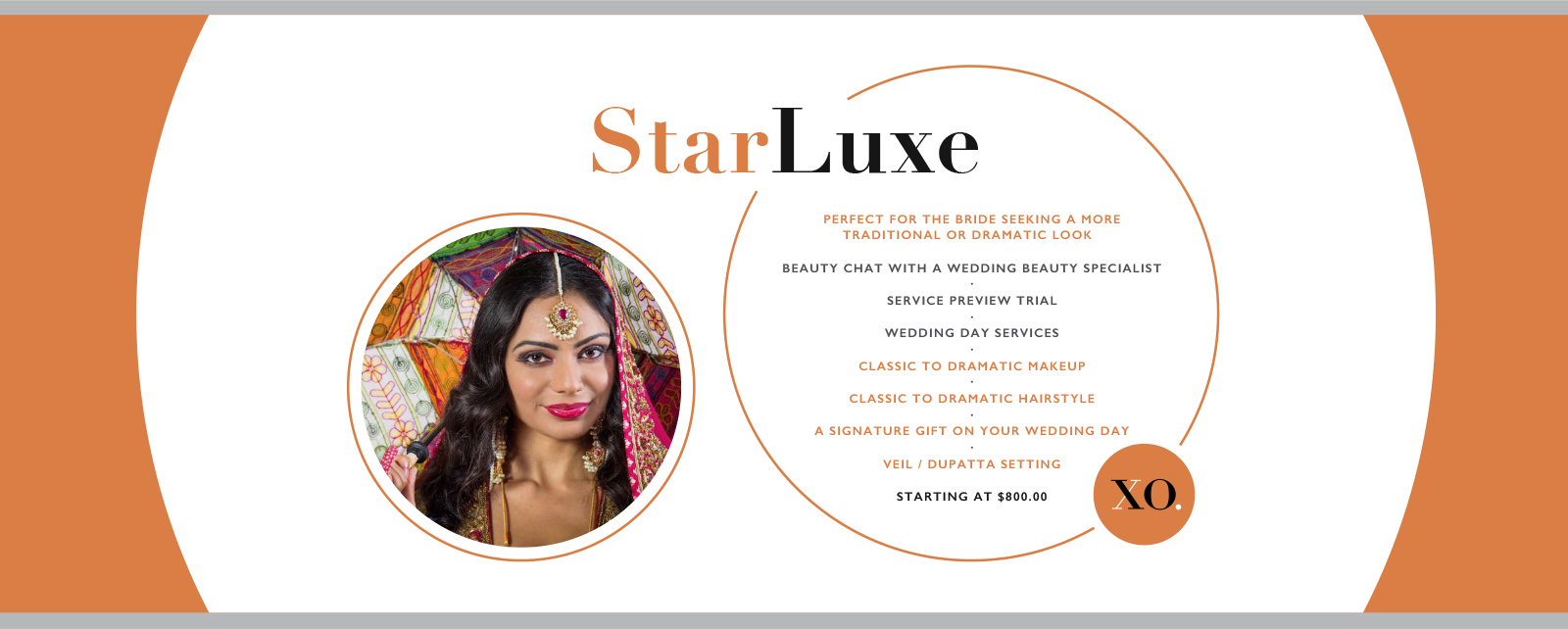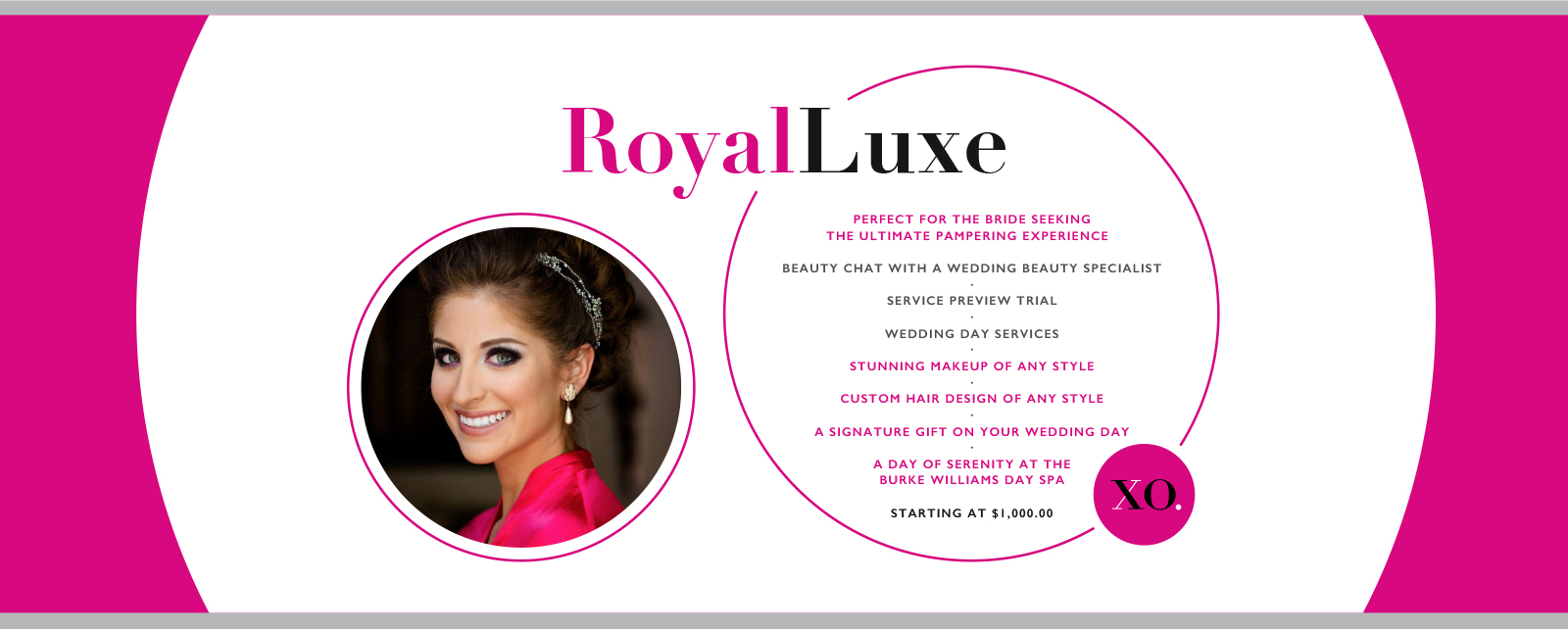 Additional Guests, No Problem!
We love adding other guests like the mother of the bride, the mother of the groom, bridesmaids, bridesmen, flower girls, groom, groomsmen or other wedding guests for hair and makeup services.
Additional days of beauty services can be reserved
for any type of bridal, wedding or cultural event.
$250 HAIR & MAKEUP OR $150 PER SERVICE
Perfect for brides that desire a second hair & makeup look
or touch-ups during your ceremony, reception, etc.
Additional Beauty Services Needed?
We offer many a la carte services and we love to customize wedding beauty experiences
We know wedding beauty and we begin sharing our knowledge with you as soon
as you've made your reservation.
Book Your Wedding Beauty Team in 3 Steps!
Contact Us
Chat With Us
Book Us
Then sit back & relax knowing that you have reserved a team of Wedding Beauty Specialists to ensure you look and feel great on the Big Day!
We are passionate about beauty and weddings and enjoy getting to know you and hearing your story. We offer Group and Individual Beauty Chats to collaborate on your vision and discuss the top products and tools needed to execute your look. 
We put our heart and soul into our craft of hair and makeup, yet it's your special details that make our work shine and help create a unique bridal experience.
Together we create your look and the most amazing beauty experience to start your Wedding Day celebration.
Want to See More of our Wedding Hairstyles and Makeup Looks?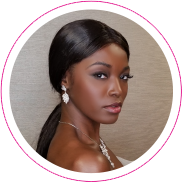 Simplify your beauty experience with our
Wedding Beauty Pop·Up Bar
Have your very own glam station set up on-location at the wedding venue,
reading to assist with an array of wedding beauty services.